Chairman
Mr. Nilesh Dhulesia
B.E.Civil
A well known personality and  a staunch visionary  of  modern education who supports and guides the reputed Noble Group of Institutions in Junagadh.,branching Diploma, Degree and Master courses of engineering, Pharmacy and MBA. He is a man of strong ethics with innovations and practical approach towards quality education. His visionary approach has given birth to the Eklavya Global School.  Eklavya Global takes pride to honour him as an educationist with a humanitarian approach.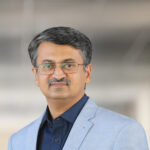 Vice Chairman
Mr. Chetan Shah
B.B.A, F.C.S
Mr. Chetan Shah the Vice Chairman of Eklavya Global is a renowned meta-physician who manifests in himself a high degree of aptitude towards quality education.  He believes in orderliness and loves to be perfect in all tasks. He is an ardent supporter of modern education with all the essence of Indianness He represents true ideologies cherished by the management and serves as the pillar of support to educationists in Eklavya Global.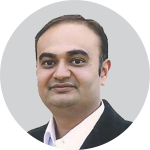 Executive Director
Mr. Kalpesh Shah
B.Com, L.L.B
Mr. Kalpesh Shah is a renowned businessman of Junagadh with love for children and education. He lays great stress on value education and is keen to impart lessons of morals to the youth. He is treasured as an admirable man with zealous efforts. His perception towards quality education will be manifested through our student fraternity.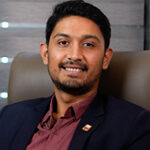 Executive Director
Mr. Parth Dhulesia
B.E.Civil, MIB
A young and dynamic personality, qualified to be the Civil Engineer from GTU with a Degree of Masters in International Business from prestigious Hult International Business School of USA. He is highly Techno-Savvy with a blend of innovative views. He visualises a technology oriented education an education system based on technology for fostering better education.